Operations & Maintenance
The four utility plants on campus contain boilers, chillers, turbines, pumps, cooling towers, and supporting equipment. Our services must be delivered continuously every day of the year. Our operators are on site 24/7 running the equipment to meet the demands of our customers. 
The utility plants and buildings are all connected together by an intricate piping system.  This system must be properly managed to ensure utilities are delivered at the appropriate pressure and temperature for the building HVAC systems.  Our mechanics align and maintain these piping systems. They also maintain the equipment in the utility plants alongside the instrumentation and control technicians.  These technicians make ensure that all of the equipment is communicating properly and following the programmed sequence of operations.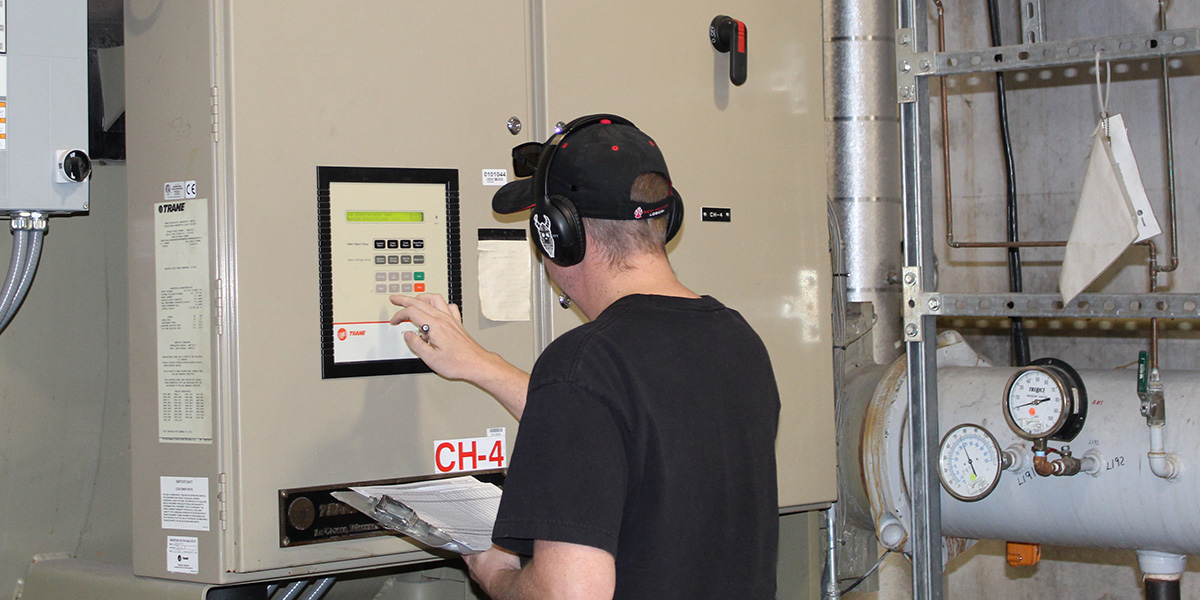 The energy usage of each building is metered to allocate the cost of our services. The instrumentation and control technicians maintain the billing meters while our IT team manages the communication systems collecting the data from all the meters. The billing data is routed to the accounting team to be analyzed and compiled into monthly reports.
Utility Services also has a comprehensive domestic water system. The water team oversees the safe delivery of water to the campus in accordance with the regulatory requirements of a drinking water system.
The North, Central, and South campus electricity is delivered from three substations to the buildings on campus. This system is operated and maintained by our electricians. The electrical system is "dual-radial" which allows the electrical team to complete most of their work without disturbing power to the buildings.
All of these activities are highly specialized and require numerous licenses and certifications.